Casey Stoner showed an uncommon interest and talent for motorbike riding as a youngster, even by his bike-crazed family's standards. He'd advanced from pulling his older sister's (Kelly) 50cc Peewee around the yard to taking his first solo ride by the age of three.
Casey Stoner at Four Years of Age
Casey competed in his first race at the Hatchers dirt racing track on the Gold Coast when he was four years old in the under 9s category. He had won his first Australia title at the age of six. Countless hours of riding, travelling, and late-night bike maintenance followed. Casey raced throughout Australia between the ages of 6 and 14, travelling with his father (Colin), mother (Bronwyn), and sister (Kelly). You have a concept for a development or subdivision but are unsure how to continue or even feasible. Getting sound counsel early on in the process might save you time and money in the long run. Casey won 41 Australian dirt and long track titles at the time, as well as more than 70 State titles, despite riding up to five motorcycles in different capacity categories at the same time.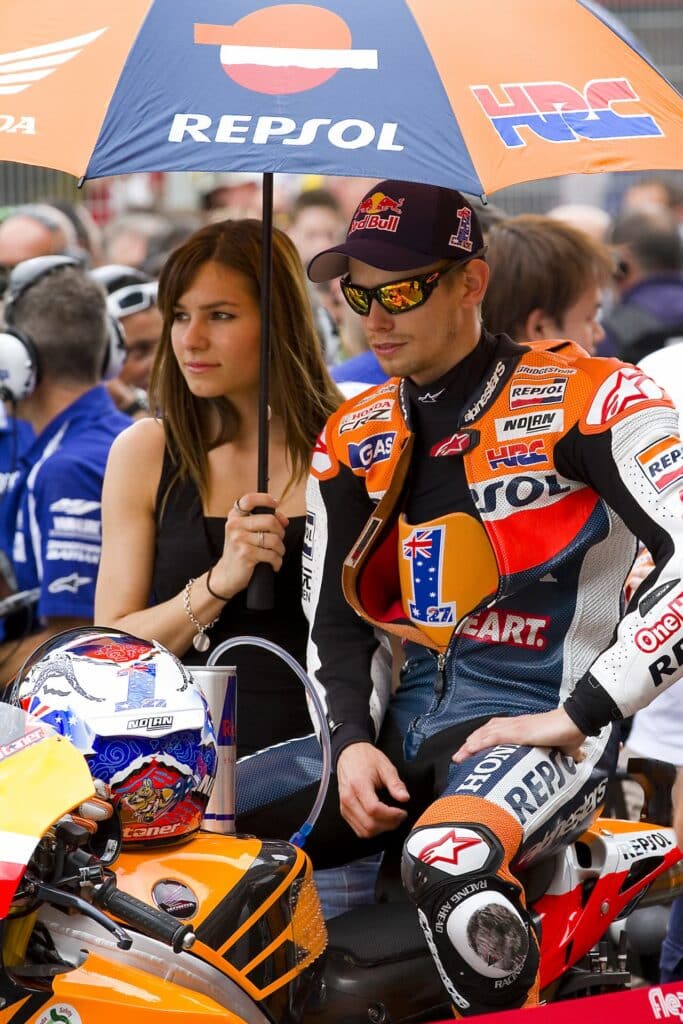 Casey Stoner at Twelve Years of Age
When Casey was twelve years old, he competed in the Australian Long Track Titles on the NSW Central Coast, participating in five different categories, each having seven rounds, 35 races in one weekend! He won 32 of the 35 races and five of the five Australian championships in just one meeting.
Casey packed Up to England.
Casey and his parents decided to relocate overseas shortly after his 14th birthday and packed their bags, and headed to England to begin his road racing career. Casey could not legally race on the road in Australia until he was 16, but he'd decided he was up to the task. As a result, the decision was taken to relocate to England, where Casey was of legal racing age.
The talent of Casey Stoner
After only one race in England, Casey was fortunate and skillful enough to receive immediate support. In his debut year of road racing, he won the English 125cc Aprilia Championship in 2000.
He also participated in two rounds of the Spanish 125cc Championship that year. Alberto Puig, the famous GP, noticed him there. Casey's determination and competence pleased Alberto, and he encouraged him to race for the Telefonica Movistar Team in the 125cc Spanish Championships the next year.
Casey in English and Spanish Championships
Casey competed in the English and Spanish championships in the same year in 2001. He finished second in both championships despite missing several English races due to clashes with Spanish rounds. In the same year, he received wildcard entries into the MotoGP 125cc World Series in England and Australia. He finished 18th and 12th, respectively, and was granted a ride for the Safilo Oxydo LCR team in the Grand Prix World Series the upcoming year.
Casey jumped right onto a 250cc machine in his debut year, and at only 16 years old, he showed his talent and speed. His best finish was fifth place in Brno, followed by many sixth-place results.
Ride for Lucio and Safilo Oxydo LCR
In the 125cc GP series in 2003, he rode for Lucio and Safilo Oxydo LCR, where he finished four times on the podium and won his first race at the end of the season in Valencia. Casey's first victory in a Grand Prix event marked a significant milestone in his career.
Casey Move to KTM
Casey moved to KTM for a season in 2004, when he was 18 years old, to help develop the team's 125cc bike into a winning machine. That year, he finished on the podium six times and won the KTM GP class for the first time.
Welcoming Umbrella of Lucio Cecchinello's Team
Casey returned to Lucio Cecchinello's team in 2005, riding an official 250cc Aprilia for the first time. He spent 2005 contending for the championship alongside Dani Pedrosa, making eleven podium appearances and winning races in Portugal, Shanghai, Qatar, and Istanbul.
Finally in 2006
Casey finally realised his long-held dream of racing in MotoGP, the fastest and most famous of the classes, in 2006, when he was twenty years old. In his second MotoGP race, he set pole position and fought for the win until the final corner in the GP of Turkey, finishing second just a fraction behind winner Melandri. The second half of the year was damaged by too many blunders, but Casey's eighth-place finish in his rookie MotoGP season indicated that he belonged among the elite group, of which he is the youngest bike rider.
Casey Joined Ducati Marlboro Team
Casey Stoner joined the Ducati Marlboro Team in 2007. He has been among the pacesetters in winter testing, demonstrating that he has quickly acclimated to the Desmosedici GP7 and Bridgestone tires.
Stoner won the opening Grand Prix of the season, the first-ever 800cc Grand Prix, and his maiden win in the MotoGP class on March 10, 2007, at the Losail International Circuit in Qatar. After that, the young Australian picked up nine more victories, four more podium finishes, and five pole positions.
Fight for the MotoGP Title
In 2009, Stoner competed for the MotoGP title once more, in a season marked by both successes and setbacks. Following his success in the opening race and his first podium with Ducati at Jerez, the Australian rider gave the Italian manufacturer its first-ever win in Mugello. Stoner appeared ready to fight until the end against Rossi, Lorenzo, and Pedrosa, the four riders who have consistently outperformed the rest of the field during the 2009 season.
Fatigue Problems
Unfortunately for Casey, he was hindered by an unidentified fatigue issue that forced him to miss three races in the middle of the season, including the GP events in Brno, Indianapolis, and Misano. It's a painful decision for the Australian, reducing his hopes of winning the championship.
Recovered From Illnesses
Casey begins the season as a title favourite, recovering from the illnesses that ruined his 2009 campaign. Still, a series of poor finishes in the early rounds quickly eliminated him from the competition.
Gets a ride on the Honda RC212V
Casey quickly gels with the RC212V and promptly demolishes the opposition throughout the 2011 season, winning his Honda debut in Qatar and repeating the feat ten times. Casey wins his second MotoGP World Championship by a massive 90 points, solidifying his standing to Rossi's hallowed crown as a contender.
Announcing His Retirement
After confirming at Le Mans that the 2012 season will be his last, the Australian stunned the MotoGP field by retiring at 27. Stoner's fans were left disappointed when a dramatic collision during qualifying for the Indianapolis Grand Prix left him with a leg injury that would keep him out for three rounds and put an end to any hopes of retaining his championship.
While many believe that Stoner's switch to Yamaha has denied fans the chance to witness MotoGP's two most well-known (and contentious) riders compete on an equal footing, there is no doubt that the Australian has maintained his legendary reputation in what became a very brief career.