HRC
Casey's Blog: Konnichiwa from Japan!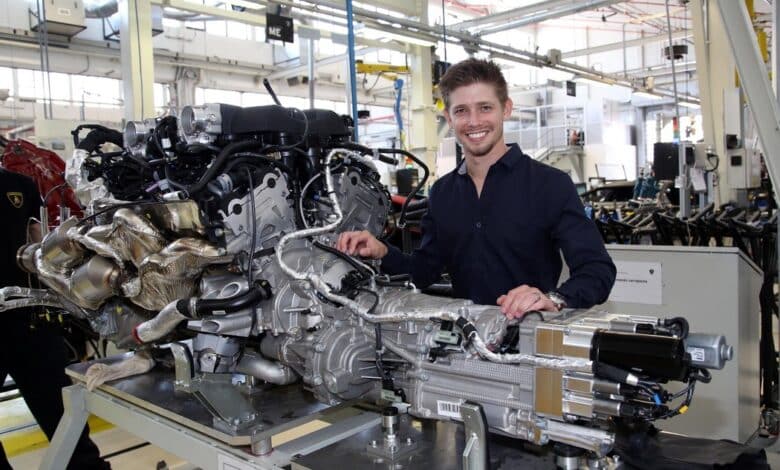 Hi everyone,
Well it's been a pretty busy time since I last wrote a blog, so I thought it was about time I reached out!
I'm sure many of you have been following our trip on social media, but rather than just a post here and there, I wanted to take some time to tell you about our travels.
We left home in Australia at the beginning of June and travelled to Italy. It was really nice to have the chance to spend some quality time in this beautiful country. Although we lived in Europe for over ten years, due to our hectic schedules we really never got to see much of it. Together with my wife Adriana, daughter Ally and business manager Chris, we headed to Venice to have some time to unwind after the long flight. We really enjoyed having the opportunity to walk around Venice on our own time, ride in a boat taxi, have a gelato and take in this beautiful and very special place.
From Venice we returned to the mainland and took a drive to meet up with Stephan Winkelmann, President and CEO of Lamborghini in Sant Bolognese. Stephan and Maurizio Reggiani, Board member for R&D, gave us a wonderful tour of the factory and an insight into the personal touch they put into creating these incredible cars.
I've always admired the brand, but to see it first hand like this was something really special. They had also agreed to lend us one of their new Huracan, which was amazing.
Being based in Italy for the majority of this trip was perfect to be able to visit friends and also sponsors who have been with me for many years, and some more recent. We were invited to visit GAS Jeans HQ in Chiuppano. The drive there in the Lamborghini was breath taking, the backdrop these guys have at the office is truly beautiful! After catching up with GAS founder and Chairman, Claudio Grotto, he took us downstairs to their in-house GAS store. We spent about an hour with our own personal shopper picking out outfits and clothes for our stay in Europe. It was a great experience and we're so thankful to everyone at GAS for making us feel so welcome.
After GAS we took a trip north to visit our friends at Birel Kart and spend some time with our old friend Ronni and obviously we were out on track and had some fun there. We paid a visit to our old town of Lausanne in Switzerland. It was nice to visit the old house, catch up with friends and spend some time by the lake. I did some climbing and bouldering with Adri, something I definitely want to do more of this when we're back home!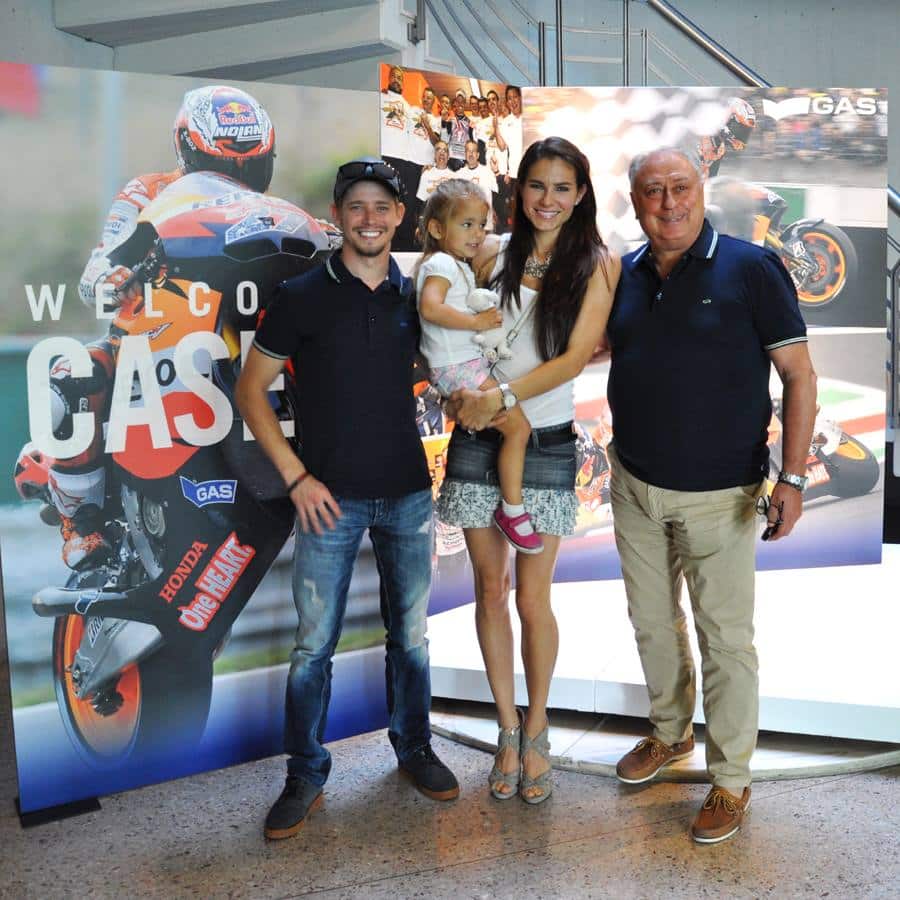 We then headed back south and went back to Italy for an event with Alpinestars. As always it's a pleasure to catch up with Gabriele and all his team there. We have a long relationship with them and they are like family to us. Then we had an event planned with Nolan helmets who have been with me since the beginning of my career to present the new helmet design for my up and coming debut at the Suzuka 8hr race at the end of July. It was good to see Alberto and all the Nolan team and spend some time with them away from the racing environment, which was always the case for so many years.
After Nolan we had the opportunity to test in a Lamborghini Super Trofeo car in Vallelunga which was again a great experience. Unfortunately, we weren't able to do many laps so I'd like to get more seat time in the future. From Vallelunga we took a flight to Barcelona and went to the MotoGP race. I enjoyed being able to catch up with lots of old friends and take time to have dinner in Alpinestars with Dani Pedrosa amongst others. I didn't get to see everyone I would have liked, but I know how busy these weekends are for people and I didn't want to intrude.
We were mainly there to ride a demo lap on the new Honda RC213V-S, a MotoGP machine for the streets that Honda have just launched. I only had one lap to ride on Sunday, which was a shame as it felt nice to be back on the Catalunya circuit, such an iconic place and the bike was much more powerful than I expected! I don't know why but I thought it would be a tuned up Fireblade, but this is NOT the case. It had incredible torque and I would have loved to opened her up if I'd had a few more laps!
After Barcelona we headed up to Andorra to see Leon (Camier) and ride some enduro and then we travelled together to Imola World Superbikes to watch Chaz (Davies) and Leon before heading to London for the next stop on our tour. On arrival in London, it was fun to play tourists for a few days again, something we'd never had the chance to do before. We took in all the sights and it was great to show Ally around, we also went to see The Lion King Musical, which we all loved it's a great show. Then we drove up to Chaz's place in Wales and spent a few days on his downhill mountain bike track. This was great fun and Specialized bikes had hooked us up with some awesome new Demo for the week. Chaz and his family have been my extended family since we first moved over to the UK when I was 14, so it was nice to be able to spend some quality time with them all.
Next up, we headed to Goodwood Festival of Speed where I was invited to ride the MotoGP machine up the famous hill in Lord March's grounds. It's been 9 years since I was last at the event and the magnitude to which it had grown amazed me; they've really done a wonderful job. We caught up with so many old friends and saw countless familiar faces from the racing world – it was like a high school reunion! The black tie ball on Saturday for which we were kindly dressed by Dsquared2, I was a really impressive event and one of the highlights for me was to meet, and sit alongside, Felix Baumgartner. I also had the opportunity to catch up with Mr. Carlo Bonomi, I have fond memories of him from my Ducati days when he was the owner.
We had one more day of events on the Sunday and then we headed back up to London for some dinner with friends and checked in to our hotel, ready to fly home the next day. Before jetting back to Australia, we had one final treat for ourselves a lunch at Heston Blumenthal's restaurant in London, Adri had become a fan after watching Masterchef Australia, it was an amazing and fitting end to a wonderful trip.
We had a few days back home to sort ourselves out and now I am in Japan preparing for the Suzuka 8hr. I love visiting this country and I've already been to Hama Restaurant, which is my favourite in the world! Yesterday we went to the fish markets with an early wake up but definitely worth it, I've never seen tuna so big.
I'll write again in a month or so, updating you on our time here in Japan and of course my experience in the Suzuka 8hr!