Casey Stoner has visited the headquarters of Lamborghini during his current trip to Italy.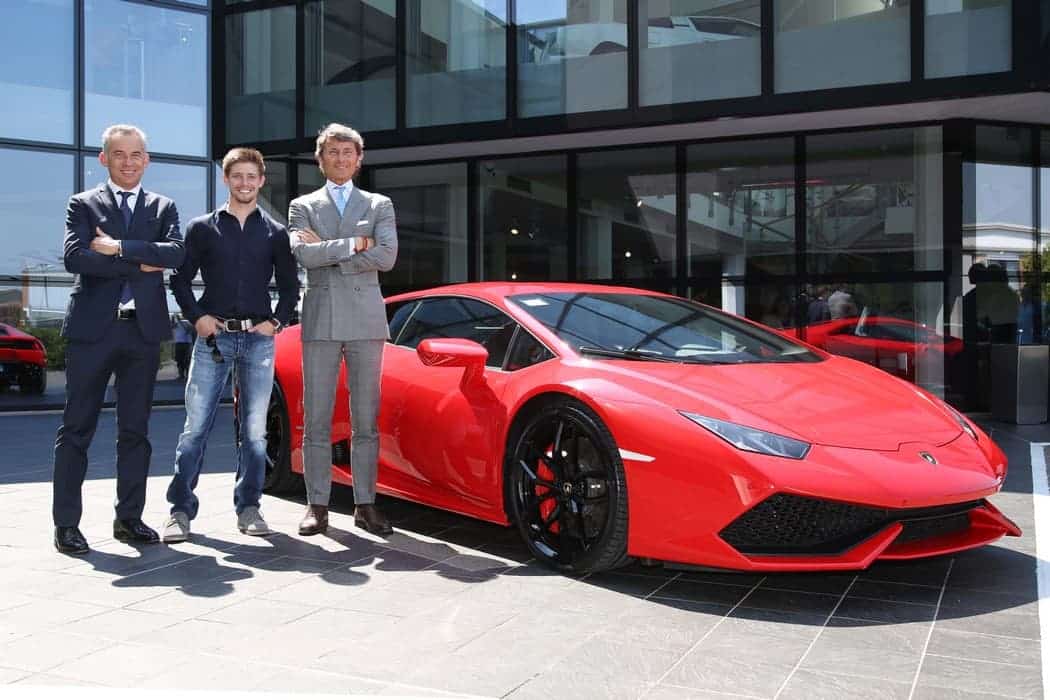 The double MotoGP World Champion visited the Lamborghini factory in Stagnant Bologna for an insight into a brand that is most definitely four-wheel drive rather than two.
Welcomed by Stephan Winkelmann, President and CEO of Automobili Lamborghini, and Maurizio Reggiani, Board member for Research & Development of Automobili Lamborghini, Casey Stoner visited the museum, which collects historic Lamborghini models, and the manufacturing plant where the most desirable super sports in the world are assembled.
He saw the Lamborghini Aventador LP 700-4 up close, in both coupe and roadster versions, and the new Aventador LP 750-4 Superveloce that is already a worldwide success with customers just two months since its debut.
At the end of his visit, Casey was handed the keys of a Lamborghini Huracán LP 610-4, to test during the next days.
Casey Stoner:
"For me it has been an incredible day, something that I wanted to do since I was a very young boy, to get the opportunity to drive one of these cars and see how everything is made. In the past I had very close relationships with Italian companies and I seen how much effort and passion goes into every aspect, from the design to the manufacturing. For me to see first-hand what's involved in these cars has gone well beyond my expectations. It is something which has given me a whole new way of looking at Lamborghini and what it means as a car brand.